Memoriam of PUG Members: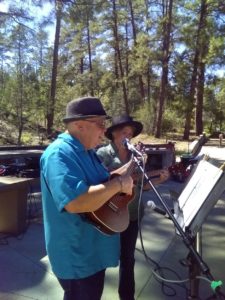 Rodney Davis
We recently lost a huge presence in our ukulele community. Our friend Rodney Davis passed away March 21, 2023. He will be missed by all of us. Rodney was a constant presence at monthly meetings, special events like Acker Night and the annual picnic. He played with the Strummin' Ukes and mentored the Way Beyond Beginners. He helped Doreen teach at Del Rio Elementary School and helped Crystal with her beginner classes. Rodney pretty much showed up at every PUG related program or event he could.
He was a ukulele player, teacher, mentor, and friend to everyone he met. Ukuleles were a part of
Rodney's life from his childhood in Hawaii and his enthusiasm for ukuleles was contagious. If you have
memories of Rodney or photos, please email them to us and we will forward them to his daughters.
Rodney helped tune the library ukuleles when they arrived. Wish we had video of what he was playing.
For those of you who are working on your strumming technique, pay attention to Rodney's right hand.
That is how they learn it in Hawaii. Don't believe us? Watch a video of Jake Shimabukuro. Now look at
his left hand and see how his fingers are curved so only the fingertips touch the fretboard. Lastly, notice
how relaxed he looks. That, PUGsters, is exactly how you should be when playing your uke! RIP Rodney.
We miss you.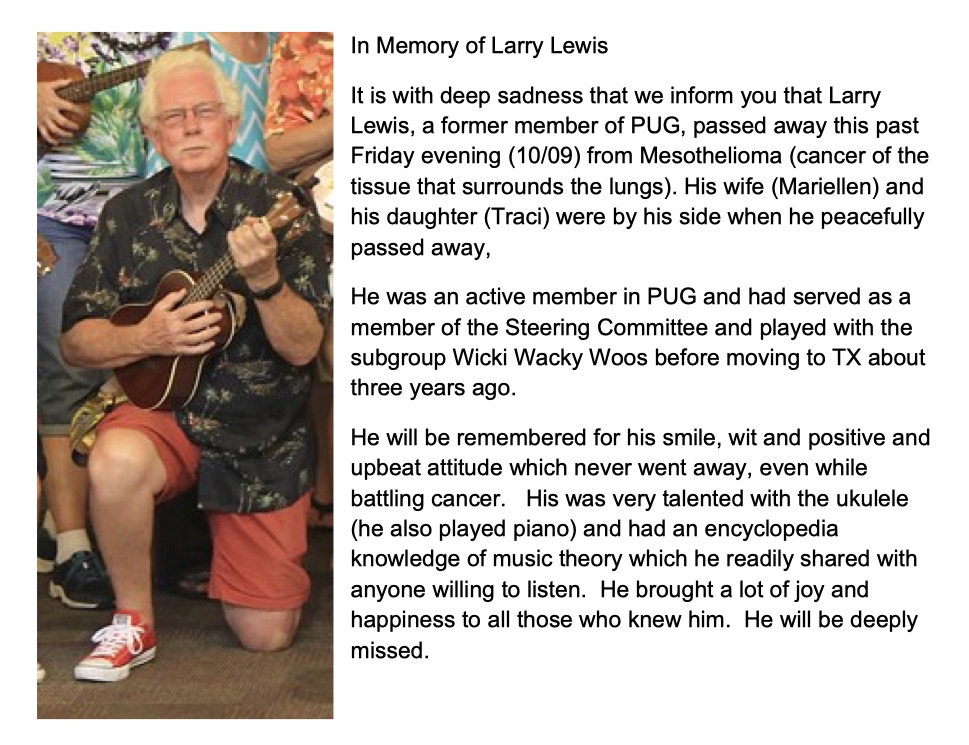 https://prescottukuleleguild.org/wp-content/uploads/2018/01/header_uke.png
0
0
Pete Voll
https://prescottukuleleguild.org/wp-content/uploads/2018/01/header_uke.png
Pete Voll
2020-10-13 11:38:51
2023-04-30 18:30:28
In Memoriam