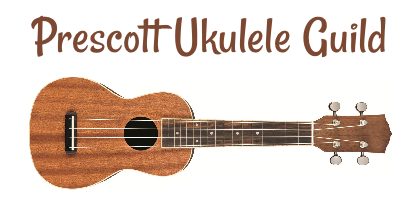 Theme will be Open Jam, holiday songs are welcome.
If you'd like to lead a song, please email song in pdf format to prescottukes@gmail.com
Song sheets will be projected on the screen. Song sheets are usually posted to the website a few days before the meeting if you want to print or download the songs in advance. Bring a music stand if you plan to bring your tablet and/or printed song sheets. The library has Wi-Fi so you can access the PUG website to view song sheets.
The room opens at 6pm for socializing, tuning, etc.. The meeting starts promptly at 6:15 pm. Agenda will be posted below and on Songbook page. No noodling or talking when someone is speaking. There will be a donation Jar at the meeting for Free Ukulele lessons, scholarships and much more.