Please note, some events are Public and some events are Private.

Victoria Vox Workshop & Performance
July 22 @ 5:00 pm

-

8:15 pm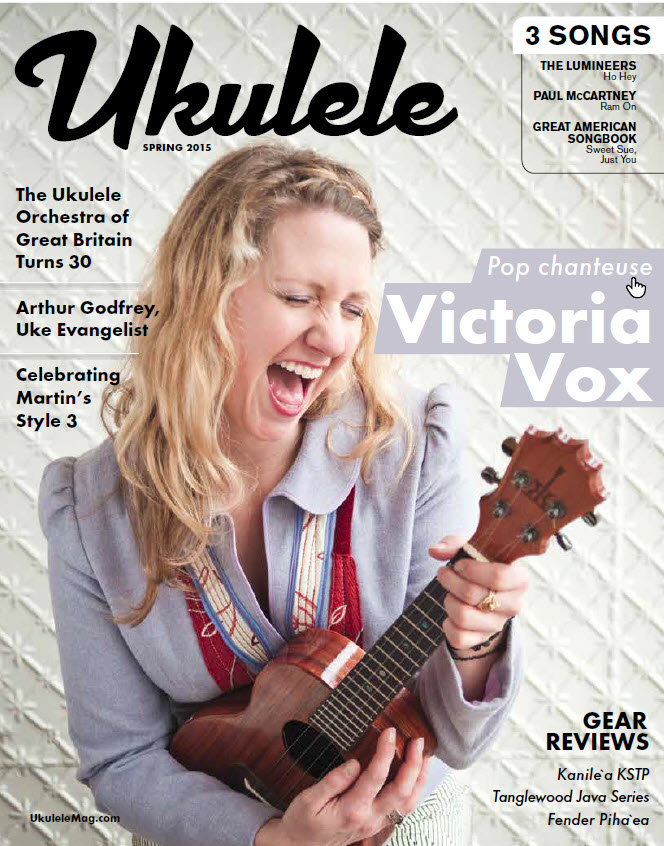 Download a Flyer
5 – 6pm : No-host food & beverages
6 – 7pm -: "Groove" All-Levels Workshop
7:15 – 8:15pm: Concert
Location: Guacamaya's Mexican Grill, Prescott
Note: No need to bring any music or music stands to this event. Please support Guacamaya's by purchasing food and/or beverages, as the room is being provided at no charge. 
Prescott Ukulele Guild welcomes singer, songwriter, ukulele and mouth-trumpet performer Victoria Vox for this special performance and workshop.
Victoria has taken the artful sound of the ukulele into eclectic new directions. Her music ranges from upbeat and clever to honest and moving, while incorporating her signature "mouth trumpet" and occasionally singing in French. Her delightful songwriting uses a unique palette of sounds and beats that delight audiences of all ages. 
From Victoria – About the Workshop:
I recently did a "groove" workshop in Reno that was a lot of fun. Basically, we took an easy song that everyone can play:  C, F, G7 and played it in a bunch of different styles (even opera!).  The beginners can play the chords as they know them (open shapes), but advanced players can always use different chord inversions to keep it interesting… It's also about learning how to count off a song in a way to establish the groove, too.  It's an all level workshop for sure 🙂 
Tickets:  $15 per person, $10 per person for paid PUG members
Seating is limited to 35. Tickets will be issued on a first-come, first-serve basis.
Mail checks to: Prescott Ukulele Guild, ℅ Bill Zombeck, 1929 Boardwalk Ave, Prescott, Arizona 86301.
Please include your email address to receive a confirmation that we have your check and that we haven't reached our limit for attendees.