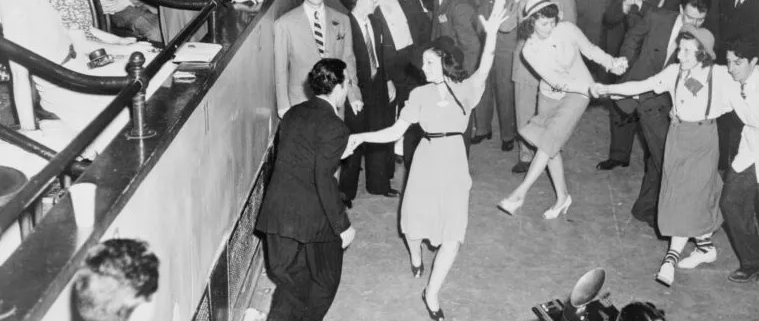 Very Important :
At the end of the meeting, we will have a group photo taken so that we can update our website and Facebook page with a new picture of our current club members.  Please wear a festive or brightly colored shirt or outfit.
The theme for this month's music will be the music of the 30's and 40's.  When some people hear "music of the 30's and 40's" they think of songs from the "Great American Songbook" (i.e., jazz standards, tin-pan alley songs, etc.).  However, there are a lot of folk tunes, blues, country western, and other genres of music that were generated during those years.  A search on the Internet will reveal a lot of interesting tunes.
Please consider volunteering to lead a "30's and 40's" oriented tune for the group sing-along.  Please remember that this is a group sing-along, so choose a song that is easy to play and fairly well known.  Please forward your tune to be added to the website and to be projected at the PUG meeting to Bill Zombeck zombeck@gmail.com
Songs:
Sentimental Journey This Land is your Land
Sixteen Tons If I Only Had A Brain
On the Sunny Side of the Street Blue Skies
Nobody Knows You When You're Down & Out Jingle Jangle Jingle
Donna Grossi is our Emcee, Steve will provide a short lesson, and Bill will run AV Projector. Our spotlight performance will be the group "Sugar Moon" which is Edie Dinneen, Doreen Cocherell, Dave Brechwald and Brenda Hunt (guest).