Please note, some events are Public and some events are Private.

Virtual Monthly PUG Meeting
May 7 @ 6:30 pm

-

7:30 pm
We will be having another Virtual PUG Meeting (via Zoom) on May 7.   Look for instructions and details a few days beforehand via email!
Last month's "test" Zoom meeting went well.  19 members participated in a somewhat freestyle meeting, although we did play 3 songs "together".  In May, we hope to have a bit more structure in place.
Warm Up Song: Download Five Foot Two
Steve will be teaching a lesson on "I Feel Good" !  Download I Feel Good Here
(Fancy) Ending Chord for "I Feel Good":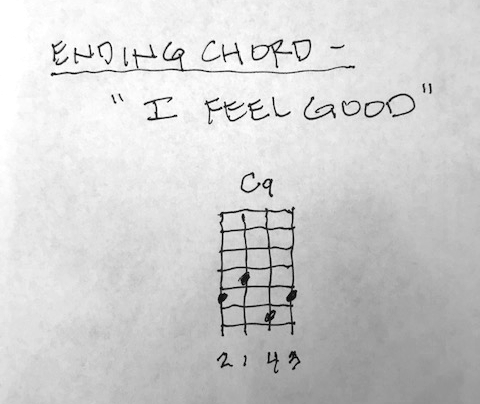 The following video is helpful if you have never used Zoom before.  See you online!