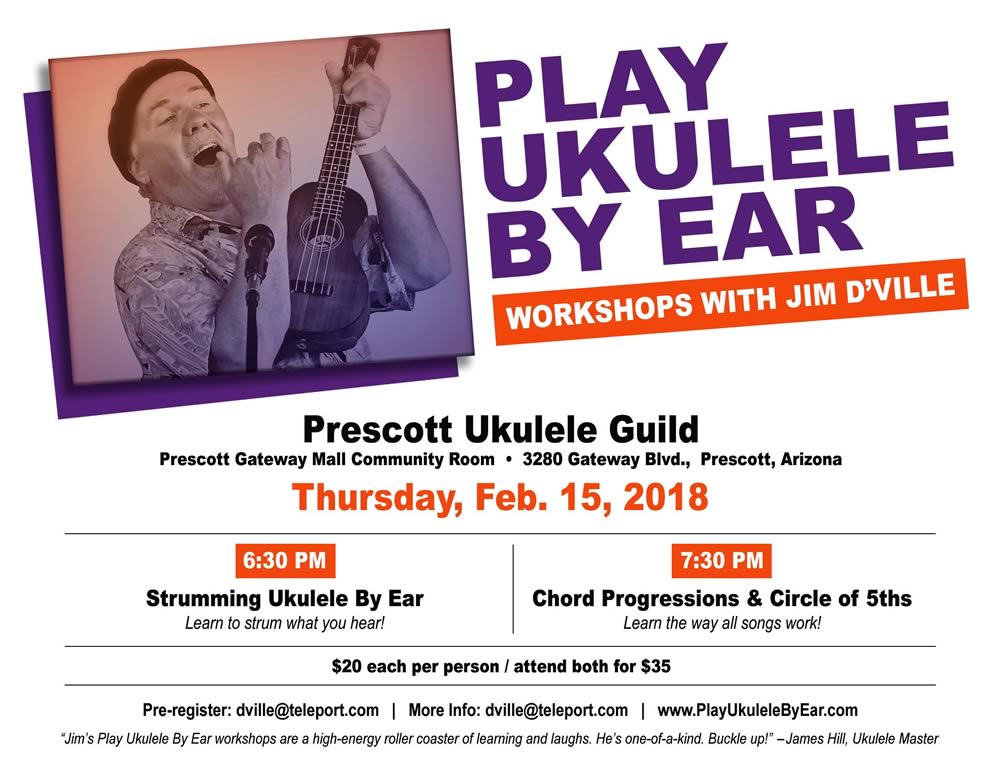 Date: Feb. 15, 2018 
6:30 pm – Strumming Ukulele By Ear (All Levels)
7:30 pm – Chord Progressions and the Circle of Fifths (Advanced Beginner and up)
Location: Community Room of Prescott Gateway Mall
Fees: $20 per person for one workshop, or attend both for $35
About Jim D'Ville
Jim D'Ville is a music educator and facilitator who is on a mission to get ukulele players off the paper and playing music by ear.  Over the last seven years he has taught his Play Ukulele By Ear workshops to thousands of players in the United States, Australia, Canada and the Caribbean.  Jim is the author of the Play Ukulele By Ear DVD series and hosts the popular Play Ukulele By Ear website (www.PlayUkuleleByEar.com).  Jim is sponsored by Kala Brand Music.
Fees for PUG members:
PUG will be picking up part of the check again! Regular cost is $35 for both workshops, but paid up members can attend for $15.  Please be ready to pay at the February monthly meeting on 2/1/18.